Kingdom Achievers awards full nomination list 2023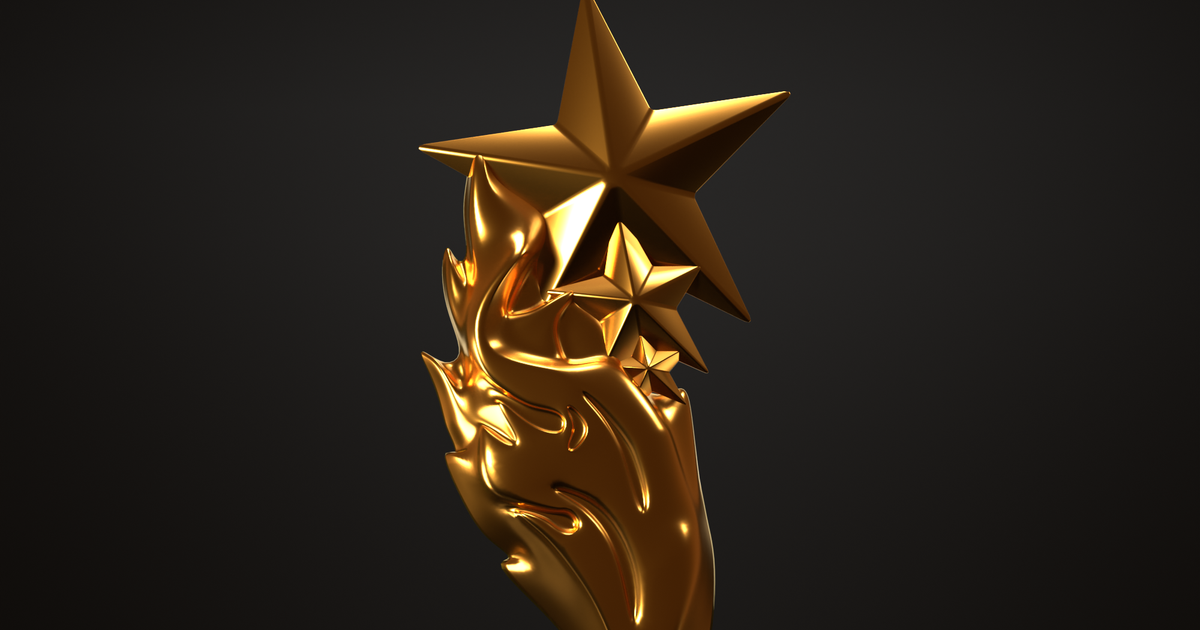 The nomination list for the Kingdom Achievers Award 2023 has been announced, and it is full of names that have made significant contributions to the Gospel industry both locally and internationally.
B'Ola(Honor) – Sunmisola Agbebi
Jesus Reigns – Onos Ariyo
DIGITAL ARTISTE OF THE YEAR
INTERNATIONAL ARTISTE OF THE YEAR
TRAILBLAZER AWARD (NON-VOTING)
SPECIAL RECOGNITION (NON-VOTING)
AFRICAN MUSIC ARTIST OF THE YEAR
BEST SPOKENWORDS ACT OF THE YEAR
SOUL & ALTERNATIVE ARTISTE
MUSIC CONCERT OF THE YEAR
Beejaysax Live in concert
Love & Light (streetchurch)
CHRISTIAN CONTENT CREATOR OF THE YEAR
The Benson Idahosa Honors (Honouring Pastor empowering creatives in Nigeria)
Sunday in Lagos – Limoblaze
To Yahweh's Delight – Guc
New Dimension – Onos Ariyo
More than music – Moses bliss
Heaven has come -Ty Bello
AFRO GOSPEL SONG OF THE YEAR
Commando – Greatman takit x Ko'rale Nazarene – Anendlessocean
Morning devotion – Street Church x Greatman takit x Nina Shizz Jireh(Myprovider) – Limoblaze x Lacrae x Happymusic
ARTISTE OF THE YEAR – MALE
ARTISTE OF THE YEAR – FEMALE
Victoria Orenze (I get backing)
This Year – Victor Thompson
I get backing – Victoria Orenze
Daddy wey Dey pamper – Moses Bliss
Jireh – Limoblaze ft Lecrae & HappiMusic
Tobechukwu – Nathaniel Bassey ft Mercy Chinwo
Out of My Belly – Prospa Ochimana ft Theophilus Sunday & Moses Akoh
Commando – Greatman takit & Ko'rale WTMG – Elijah Daniel ft Mike Abdul x Testimony Jaga
BEST VOCAL PERFORMANCE (MALE)
BEST VOCAL PERFORMANCE (FEMALE)
NEW SPOTLIGHT ARTIST OF THE YEAR (ARTIST THAT HAD HIT THIS YEAR)
Neon Adejo – Breathe Upon Me Greatman Takit – Look what you've done already
Mercy Chinwo – My Confidence
In conclusion, the Kingdom Achievers Award nomination list 2023 is a testament to the remarkable achievements of the nominees. These individuals have set the bar high in their respective fields, and the award ceremony is an excellent opportunity to recognise their contributions.
The Kingdom Achievers Award night will take place on the 20 December 2023 at the Muson Centre, Lagos. Don't miss it!