Waterside stage play to enjoy December theatrical run in Lagos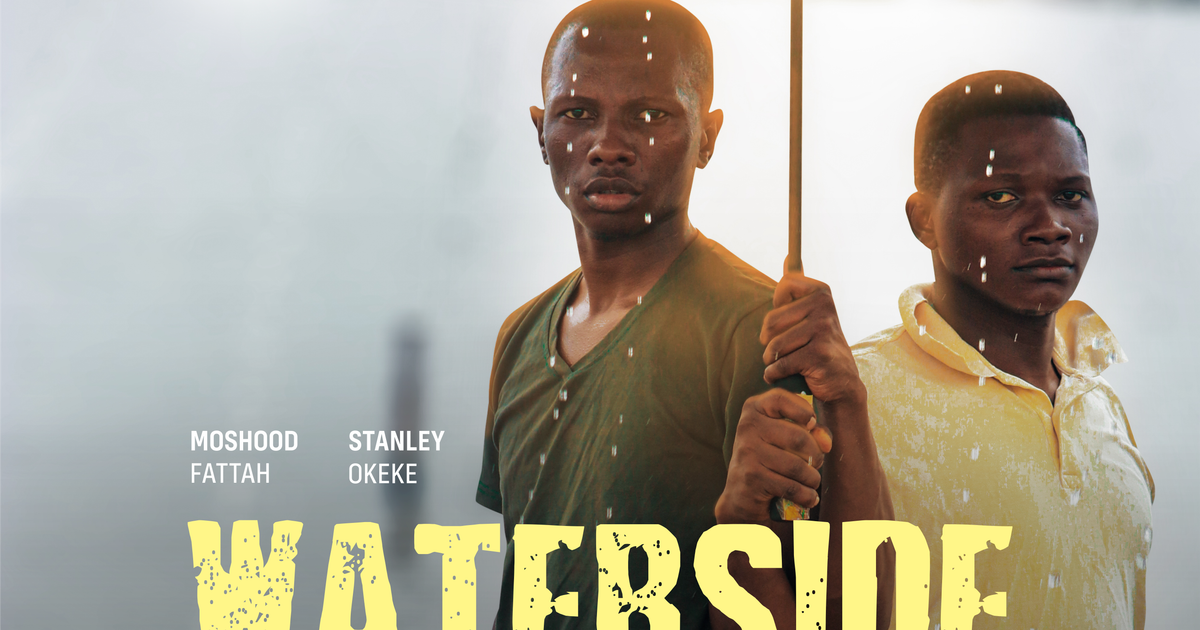 Waterside is a live and digital theatre project that promises to be a breath of fresh air written and directed by Joshua Alabi, produced by Angela Peters and starring Moshood Fattah from the Far From Home television series and Stanley Okeke.
Event details

Tickets

Regular: ₦10,000
VIP: ₦20,000
Premium: ₦30,000
Amidst the series of December events, Waterside stands out as a unique and unprecedented experience. Hot on the heels of bringing home two international awards this year from Germany and the Netherlands, Kininso Koncepts continues to showcase its commitment to excellence and innovation in the world of theatre, media and film.
Come and witness a narrative that transcends the norm, offering a chance to immerse yourself in a story that intertwines tradition, technology, and the rich cultural tapestry of the Niger Delta.
Set against the vibrant backdrop of the Niger Delta in the late 80s/early 90s, Waterside follows the lives of two brothers, Osarume and Oghenovo. A seemingly innocent act – the killing of a chicken, the totem of a revered community elder – sets off a chain of events that explores memory, mystery, family, poverty, and childhood.
Waterside unravels the profound connections between individuals and natural elements
Pulse Nigeria
This narrative offers a departure from the ordinary, delving into the cultural intricacies of totemism and taboos while addressing historical issues of oil exploitation and the struggles faced by Nigerian youth, particularly unemployment.
Delve into a world where the growth of a tree is intertwined with a child's development, where the delicate balance between life and fate is explored through the lens of taboos and totems.
Waterside unravels the profound connections between individuals and natural elements, presenting a story that is both funny and magical, captivating and emotional.
Ticket purchase

Secure your tickets for Waterside here.
Your attendance promises not just entertainment but a unique and refreshing experience that goes beyond the ordinary.
Join Kininso Koncepts on this theatrical odyssey, and let Waterside be your break from the norm.